Weiss Urban Livability Program
2008-2009 Weiss Fellows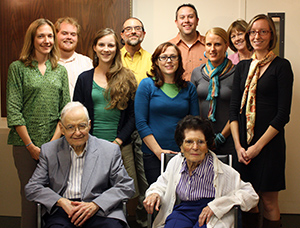 Kia Merced Carscallen
Kia Merced Carscallen is a visual artist, dancer, reiki practicioner, community worker, truth seeker, and sometimes trouble maker. Her artistic work is examining the possessive investment of whiteness and its benefits for white women. Kia sees her work as a visioning and healing tool for white women to acknowledge the benefits they receive, to a share in a more open and truthful reflection of themselves within the current white supremacist power model in terms of race, class and gender.
Jon Duncan
Jon Duncan is a PhD student in the Geography Department. His primary research interests relate to watershed hydrology and biogeochemistry in response to land use change. He has a BS from SUNY Geneseo in Biology, a MS in Environmental Resource and Forest Engineering from SUNY Environmental Science and Forestry, and a MPA from Syracuse University. His thesis research was conducted in the New York City drinking watersheds and focused on the numerical modeling of water quantity and quality in response to best management practices. That research piqued his interest in environmental management and policy and eventually lead to the concurrent MPA degree. For the last 5 years, he worked in Washington, DC for the Consortium of Universities for the Advancement of Hydrologic Science, Inc. (CUAHSI), a small nonprofit company funded by the US National Science Foundation to work with the academic hydrology community and advance the state of the science.
Bo Gattis
Bo Gattis is part of the School of Government's Master's of Public Administration program. His focus is city management and public finance and budgeting. A graduate of Auburn University, Bo has also worked as a high school Spanish teacher as part of the Teach for America program, and he currently serves as an analyst for the International City/County Management Association's Center for Performance Measurement.
Annelies Goger
Annelies Goger is a doctoral student in the Department of Geography. She is broadly interested in global economic geography, labor and environmental regulation, and political economy of development. She is currently working on a comparative study of ethical initiatives, such as workplace codes and monitoring, in the clothing industries of Mexico and Sri Lanka. She received a Bachelor's degree from Brandeis University in sociology in 1999 and a Master's degree in City and Regional Planning from the University of California at Berkeley in 2003. She has worked professionally in the community-based environmental justice movement and in social policy research focusing on employment and training programs in the United States.
Kelly Houck
Kelly Houck is a first year Ph.D. student in the Anthropology department. In 2007, she received her master's degree in Anthropology from California State University, Los Angeles while teaching and working as an osteologist for a cultural resource management firm. Her research focus explores the health effects of urbanization and industrialization in social and economically disadvantaged groups in the historic United States. Her objective is to utilize a biocultural approach by incorporating methods from bioarchaeology, ecology, historic demography and epidemiology.
Jessica Lewis (Senior Fellow)
Jessica Lewis is the Senior Weiss Fellow. She is currently a second year Masters student in the Department of Environmental Science and Engineering studying the relationships between air pollution and climate change from a policy perspective. Before coming to UNC, Jessica worked professionally at the Environmental Protection Agency. She has previously received a BS in Environmental Studies from Emory University, where her thesis research explored the environmental justice implications of land use in Atlanta.
Tom Roche
Tom Roche, currently in the Department of Environmental Science and Engineering, is attempting to do the new dual degree with City and Regional Planning, because his primary research interests are the interactions between climate change and landuse/transportation, especially how changes in the latter affect greenhouse-gas emissions. He has a 2003 BS in computer science from NCSU, but he didn't get that until age 40. Before the degree he did a lotta blue-collar work (e.g. construction, warehousing, retail produce), then instrumentation electronics, then IT (network support, programming), with a detour (while doing the undergrad part-time) into transit supervision; between undergrad and grad school he wrote code for IBM.
Jessie Wilkerson
Jessie Wilkerson is in the Department of History. Her focus is on U.S. women's labor history and southern history, and she also has an interest in oral history as methodology. Jessie received her M.A. in Women's History at Sarah Lawrence College, and before coming back to graduate school, she worked as a community college instructor and served on the board of Jobs with Justice of East Tennessee.