Weiss Urban Livability Program
2009-2010 Weiss Fellows
Laura Maria Gutierrez Escobar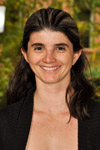 Laura Maria Gutierrez Escobar is a doctoral student in the Department of Anthropology. She is from Bogota, Colombia and has an international baccalaureate degree from Lester B. Pearson United World College in Victoria, Canada; a bachelor's in history from the Universidad Nacional de Colombia; and a master's in Latin American studies from the University of Texas at Austin.
For her master's thesis, Laura researched the role of neighborhood associations in urban protests in the impoverished indigenous Bolivian city of El Alto. She focused on the participation of such associations in the "Gas War", an uprising against the government's neoliberal reforms in October 2003.
For her doctorate, she wants to continue studying urban social movements in the Bolivian highlands. Her interests are in the study of the transformation of the urban identity in El Alto since 2000. Contrary to many studies on urban development, the population of El Alto since 2003 has started to vindicate, rather than lose, an "indigenous" identity and has forged strong alliances with their communities of origin in the countryside. Laura will study this phenomenon in the novel context of the resurgence of the indigenous movement in Bolivia and the government of Evo Morales.
Kari Phelan Kozlowski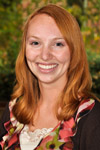 Kari Phelan Kozlowski is a first year doctoral student in the Department of Sociology at UNC. Her research interests center primarily around urban poverty and inequality, especially in terms of access to education.
Kari graduated in 2008 with a Bachelor of Arts in communication from Wittenberg University in Springfield, Ohio. Between her undergraduate career and the start of graduate school, she spent a year participating in AmeriCorps VISTA. She was placed with a pro bono legal clinic in her hometown of Indianapolis, Indiana, where she expanded preventive legal education outreach to Burmese refugees. Upon graduating with her Ph.D., Kari hopes to become a professor and bring the world of urban inequality to future students.
Karla Rosenberg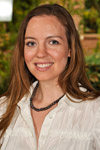 Karla Rosenberg is earning her master's in social work with a focus in management and community practice. She received her bachelor's degree in French and Latin American studies from the University of North Carolina at Chapel Hill in 2002 and completed an honors thesis that examined employment and housing among Latino immigrants in North Carolina. Her professional experience includes Americorps service as an advocate for victims of domestic violence and sexual assault, two years as a paralegal at an immigration law firm, and three years providing mental health case management for Latino families. Currently she serves as director for a non-profit organization, developing housing and vocational training programs for at-risk youth.
Steven Sewell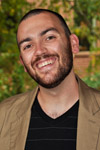 Steven Sewell is a master's student in the Art Department at UNC. He taught art at the University of Tennessee at Chattanooga, Chattanooga State Community College, and the Association for Visual Arts Gallery in Chattanooga, Tennessee. He graduated from East Tennessee State University in 2005, earning a Bachelor of Fine Arts with a concentration in photography.
In his final year of undergraduate work, Steven worked closely with nationally renowned artist Mel Chin to construct a full-scale replica of an LGM-118 Peacekeeper missile from mobile home parts. The project, titled the Warehouse of Mass Distribution, focused on expanding aid to impoverished families in Johnson City, Tennessee, and Houston, Texas, by working with both 'right-wing' and 'left-wing' humanitarian groups like the Red Cross and Food Not Bombs at a time of heightened political polarity in the United States.
Holly Jo Sparks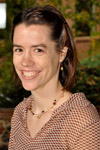 Prior to joining UNC's doctoral program in city and regional planning, Holly Jo spent 10 years working in various positions in cooperative housing development and community service. She served as executive director for the North American Students of Cooperation (NASCO), a non-profit federation or campus and community-based cooperatives in the U.S. and Canada. Duringthis time, she lived and worked primarily on the West Coast, based out of Santa Barbara, California. She recently completed a master's in city planning program at Massachusetts Institute for Technology, with an emphasis in housing, community, and economic development. Her current research interests include neighborhood stabilization and alternatives to homeownership. Holly Jo was born in Traverse City, Michigan and received a bachelor's in art history from the University of Michigan Residential College in 1997.
Chris Werner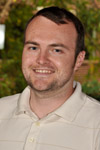 Chris Werner is a master's student in the Department of Environmental Science and Engineering. He holds a Bachelor of Science in mechanical engineering from Clemson University as well as a juris doctorate from UNC. After graduation from UNC, he was admitted to the bars of New York and New Jersey as well as that of the United States Patent and Trademark Office.
Since 2006, Chris was an attorney in a small New Jersey law firm. It was during this time that he developed a keen interest in environmental law. After receiving his master's degree, Chris envisions himself practicing law in one of several settings including: a private law firm, as in-house counsel for a corporation, or as an employee of the Environmental Protection Agency or other government entity. No matter where his career takes him, environmental quality and the laws that pertain to it have and will continue to influence urban livability in the United States, and he therefore considers it a crucial area to be understood and appreciated.
Jessica Wilkerson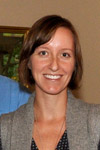 Jessica Wilkerson is a second year doctoral student in the Department of History. She studies twentieth century U.S. women's and labor history. Her dissertation will explore the dynamic social justice movement in post-1960s southern Appalachia. Her research will closely examine the experiences, goals, and activism of middle-class and rural, working-class women who sought to suppress poverty, combat discrimination in the workplace, protest corporate land ownership and abuse, and finally fight against deindustrialization and the siphoning away of jobs in southern Appalachian communities.
Before coming to UNC, Jessie taught history and writing courses at Tennessee community colleges and taught writing in the ProjectGRAD summer program for high school youth in Knoxville, Tennessee. She was also active with Jobs with Justice of East Tennessee. Jessie received her master's in women's history from Sarah Lawrence College in 2006 and her bachelor's in English from Carson Newman College in 2002.
Shengjun Zhu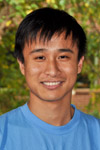 Shengjun Zhu is a doctoral student in the Department of Geography. His research mainly relates to globalization, industrialization, urbanization, labor, rural and urban development, and migration. Specifically, he is interested in the geographical consequences of quota-free trade in the global textile and apparel industry. He has two bachelor's degrees from Peking University in urban and rural planning and resource management and in economics, as well as a master's degree in human geography from Peking University. He has worked in industrial cluster, labor migration, city and rural development during his undergraduate and master periods. Most of his previous works are about population and labor, industry upgrade, regional disparity, and urbanization as they relate to the rapid economic development in China.