2010 Impact Award Winners
Carolina Graduate Students' Research Makes a Difference for North Carolina
From the mountains to the coast, Carolina graduate students' research benefits North Carolina communities. The Impact Award recognizes and encourages graduate students whose research is making a difference to our state. Impact Awards are privately funded through generous contributions from the members of the Graduate Education Advancement Board of the Graduate School of UNC Chapel Hill.
This web page briefly describes these research projects, which reach from one end of North Carolina to the other. They affect the economic development of our state, the quality of health and human services delivered to our citizens, and the quality of our educational systems and environmental resources.
We hope you enjoy reading about the work of these exceptionally talented Carolina graduate students. These students, and many others like them at the University of North Carolina at Chapel Hill, are actively helping the residents of this state through their research.
Download the 2010 Impact Award Winners Brochure

(1.6 MB)
2010 Impact Awards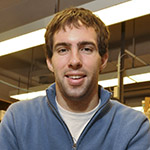 Dissertation advisor Muhammad Yousaf stated, "Devin's research strategy has separated him from the rest of the field while highlighting his creativity. His research can help the field of tissue engineering become a more reliable alternative for patients suffering from organ failure."
Devin Barrett, Chemistry
Engineering Organs
The field of tissue engineering is continuously evolving as new materials are created and new medical information is gathered. Novel approaches to tissue engineering play an important role in the future of organ and tissue transplantation. Consistently, the need for organs far exceeds the potentially viable supply. Doctoral student Devin Barrett designed biodegradable polymers, a form of plastics, from several naturally occurring molecules and focused on a new methodology for creating artificial organs.
Currently, over 100,000 people in the United States need life-saving surgeries involving organ transplantation, and in North Carolina, over 3,000 people are on waiting lists. Of these, 45% have been forced to wait for more than two years, and 15% have had to endure their conditions for at least five years. Up to 50 people can be helped by one tissue donor, while one organ donor can save eight lives.
Devin believes that unconventional methods must be explored to circumvent the shortcomings of traditional organ donation. He forged a new direction in tissue engineering that may result in fully functional, artificial organs that can supplement organ donor programs.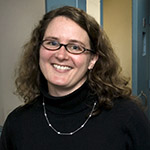 Dennis Orthner, Valerie's faculty advisor, said that Dr. Cooley conducted an innovative and ground-breaking assessment of the community-based sanctions policy. Her findings offer guidance to further strengthen local services for youth involved in the juvenile justice system.
Valerie Cooley, Public Policy
The Effects of Local Sanctions
Graduated sanctions (a range of punishment options for offenders that allows consequences to vary based upon offense history and severity and individual factors) are used in every state juvenile justice system. In 2008, approximately 13,500 North Carolina youth were supervised by the state juvenile justice system. Of those, only 469 youth were committed to a secure facility for a long-term stay. Local supervision and provision of sanctions, therefore, are key elements of an effective juvenile justice system.
Recent graduate Valerie Cooley, Ph.D., used data from 93 North Carolina counties to examine implementation and effects of local sanctions for juvenile offenders. Her results indicated that greater availability of sanctions reduced juvenile crime and custody rates. Community-based residential programs had the strongest effect. Less densely populated counties and those with fewer financial resources had fewer available sanctions but political factors had the greatest effects on implementation.
Valerie's study is the first statewide evaluation to assess the implementation and outcomes of juvenile justice reform legislation emphasizing communitybased sanctions. Her results provide empirical support for recent state policy efforts to strengthen local sanctions and create community-based residential programs in lieu of large secure facilities for juvenile offenders.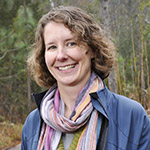 Aaron Moody, Jennifer's faculty advisor, stated that longleaf pine forests are part of the history, identity, and future of the state. In clarifying the inner workings of the cooperative conservation process, and in communicating her results and recommendations back to conservation partners, Jennifer's work will lead to improvements and increased cooperation in multiple-stakeholder partnerships
Jennifer Costanza, Environmental Sciences and Engineering
Managing the Longleaf Pine Ecosystem
Natural areas provide many benefits to the people of North Carolina, including clean air and water, opportunity for recreation, and a basis for tourism. However, as the state's population increases, urban areas are expanding, and conservation of natural areas is becoming more difficult. Doctoral student Jennifer Costanza examined conservation strategies that improve the management of North Carolina's longleaf pine ecosystem.
Her research, which focused in eastern North Carolina, combined social science methods, including interviews and surveys, with spatial analysis to document management priorities and determine which conservation strategies are effective. Her findings indicated that partnerships among public and private entities are most effective in accomplishing preservation goals across landscapes. Collaboration can be particularly effective in restoring longleaf pine ecosystems because it enables landowners with diverse priorities to work together to minimize risks associated with restoration activities such as prescribed burning.
Jennifer's research contributes strategies for longleaf pine conservation in North Carolina, and points to a key strategy for conservation of this ecosystem: better land use planning. Her results also have the potential to benefit the future of all of the state's ecosystems.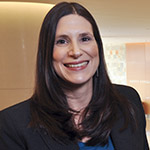 Jo Anne L. Earp, Jennifer's dissertation advisor, said that Jennifer conceived of an original, potentially high-impact study of the problem of why insured women under-use regular mammography screening. Jennifer's ultimate goal is to inform the design of programs and cost-effective strategies to increase the number of women in the state who are regularly screened for breast cancer.
Jennifer Marie Gierisch, Health Behavior and Health Education
Promoting Regular Mammography Screening
Each year, more than 1,300 North Carolina women lose their life to breast cancer despite effective screening through mammography. Increased levels of regular mammography screening at recommended intervals could reduce breast cancer deaths by 22% each year. This is especially important for North Carolina, which ranks in the top 15 states in breast cancer related deaths. This may be due, in part, to low rates of regular mammography use.
As a doctoral student, Jennifer Gierisch, Ph.D., aimed to examine why regular mammography use continues to be a challenge for many women. She used a longitudinal study design that included multiple assessments of predictors and mammography use over time. She found that most women (54%) did not maintain regular screening adherence over three years, even though all started the study with health insurance and recent screening mammograms. Women were more likely not to get regular mammograms if they were less satisfied with their last mammography experience, reported one or more barriers to getting mammograms, had weaker intentions, had fair/poor health, or were aged 40 to 49.
Results of Jennifer's study may be used to help structure public health programs to promote regular mammography screening in North Carolina and beyond.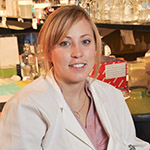 Dissertation committee member John F. Rawls said that Kathryn's work is significant in the cancer field. It is the first time that anyone has demonstrated that the protein and a receptor that drives cell growth and colorectal cancer risk interact. This basic research in cultured cells provides critical rationale for planned development of drugs that might reduce colorectal cancer risk in humans.
Kathryn E. Hamilton, Cell and Molecular Physiology
Suppressing Colorectal Tumors
Colorectal cancer is among the three deadliest cancers in the United States. Last year, the American Cancer Society predicted that more than 148,000 people would be diagnosed with colorectal cancer and about 50,000 of those would die, with an estimated 4,200 diagnoses and 1,400 deaths in North Carolina.
Using human colon cancer cell lines, doctoral student Kathryn Hamilton explored the role of a specific protein as an intestinal tumor suppressor. Her results indicated that the protein limits intestinal cancer by inhibiting an inflammatory, tumor growth-promoting receptor. This protein is silenced in cancers in other human organs, and her studies will determine if this protein is silenced in the intestine of patients who have increased risk of developing colorectal cancer.
Kathryn's research has the potential to help establish the protein as either a drug target or a valid local inflammatory biomarker for colorectal cancer risk, which could help improve early detection and survival for North Carolinians.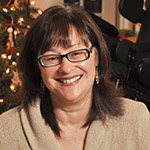 Karen A. Erickson, Penny's faculty advisor, said that she brought together theory and practice from multiple fields to inform an innovative approach to intervention. Penny produced results that are influencing the publishing and assistive technology industries and changing the lives of adolescents with moderate to severe intellectual disability who had not been previously viewed as literacy learners.
Penelope Hatch, Speech and Hearing Sciences
Literacy and Adolescents with Intellectual Disability
While the No Child Left Behind Act of 2001 mandates that all children are learning according to certain standards, the application to the 1.1 million students in the United States who have moderate to severe intellectual disability (e.g., autism, Down syndrome, and other developmental disabilities) remains problematic. One reason these students are struggling to read is that few of their teachers have the training or materials necessary to teach literacy to students with these disabilities.
While a doctoral student, Penny Hatch, Ph.D., studied the effects of providing daily access to a wide range of age- and ability-appropriate texts to 43 adolescents with moderate to severe intellectual disability at a school in central North Carolina. Her results indicated that the students benefit from daily exposure to age- and ability-appropriate texts, but the effect is even greater when the exposure is provided by teachers familiar with comprehensive literacy instruction.
Penny's results demonstrated immediate measured gains in the students' achievement scores, and the school and its teachers have embraced the practice of daily reading opportunities as well as a comprehensive approach to literacy instruction. Her research has the potential to impact students with severe disabilities and their teachers across North Carolina.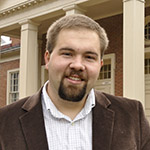 Dissertation advisor Matthew Redinbo said, "Andrew's intellect, energy, drive and creativity are why this new device has moved well into development. His most remarkable achievement will be the impact his talents will have on those at risk of a chemical attack. He thought beyond himself, and then made it happen."
Andrew C. Hemmert, Biochemistry and Biophysics
Protecting our Soldiers from Chemical Weapons
Nerve agent chemical weapons are some of the deadliest compounds ever created by man. The U.S. military is fighting two wars in regions where these agents have been used, and more than 15% of the deployed troops are from units stationed in North Carolina. The current treatments for nerve agent poisoning offer only limited protection and must be administered rapidly to be effective. An ideal treatment would be an intervention capable of quickly destroying a broad range of nerve agents.
Doctoral student Andrew Hemmert developed a protein-based therapy with the enhanced ability to detoxify nerve agents, up to 10,000-fold faster than current treatments. He is developing this designed protein into an injectable prophylactic to protect at-risk personnel, as well as miniaturized detectors to alert troops to the presence of specific nerve agents.
This novel protein is currently being tested for nerve agent protection at the United States Army Medical Research Institute of Chemical Defense, and is the most efficient designed protein of its kind to date. Andrew's research has the potential to help advance the state's biotechnology industry and save the lives of its soldiers.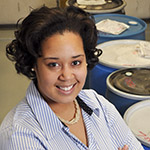 Professor Frederic K. Pfaender stated, "Ms. Jones' work is leading to new approaches to measuring how these specific degraders, which are initially a very small part of the natural community, can be stimulated and manipulated to achieve more rapid and cost effective remediation tools."
Maiysha D. Jones, Environmental Sciences and Engineering
Using Bacteria to Clean Contaminated Soil
North Carolina has 32 sites on the federal National Priorities List (NPL), a.k.a. "Superfund" sites whose soils are contaminated with a major class of industrial pollutants known as polycyclic aromatic hydrocarbons (PAHs). These are among the top 10 hazardous substances found at NPL sites, and are found at both rural and urban areas from the mountains to the coast. This class of compounds poses an imminent threat to public health.
Doctoral student Maiysha Jones' research focused on identifying bacteria responsible for the biodegradation of PAHs. Using a molecular tool called stableisotope probing, Maiysha identified the bacteria in a complex soil sample that can degrade specific compounds without having to isolate the bacteria from the sample. She has also linked two groups of organisms to the biodegradation of two specific PAHs, and identified the major degrading group for another PAH in soil from a site in Salisbury, NC.
Maiysha's research has the potential to contribute to a lower cost, environmentally friendly technology that will help reduce the risk of human exposure to potentially carcinogenic compounds and eventually allow for commercial development of previously contaminated sites.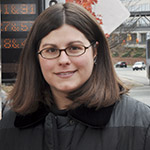 Robert F. DeVellis, Kathryn's dissertation advisor, said, "Kathryn's findings indicated that both composite individual indicators and true community-level indicators were related to health in North Carolina communities. This work can serve as a basis for structural change at the community level that can improve the health status for North Carolinians."
Kathryn Remmes Martin, Health Behavior and Health Education
Communities and Health Related Quality of Life
The link between location and health is well established; research has shown that where one lives can positively or negatively influence health outcomes regardless of one's own socioeconomic status. Health disparities exist in North Carolina and vary by geographic location; the number of unhealthy days reported is increasing and general health status is lower than national averages. As a doctoral student, Kathryn Remmes Martin, Ph.D., investigated the influence of community on health related quality of life.
Kathryn analyzed data from a sample of North Carolinians living in 32 NC communities. She found that the availability of public transportation, as well as the number of restaurants and hospital beds per 1,000 community residents predicted physical functioning, self-rated health, and the number of unhealthy vs. healthy days. Community poverty also predicted unhealthy days.
Better knowledge can help improve the health status reported by North Carolinians. Kathryn's study helps us better understand which community resources influence health. This knowledge may help policy makers to better allocate resources so that state, local and federal dollars make the biggest impact on communities.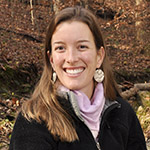 Robert K. Peet, Elizabeth's dissertation co-advisor, said that her work promises to increase the success and decrease the cost of on-going wetland restoration programs within North Carolina. Her novel approach is broadly applicable and represents a major improvement over techniques applied across the country for legally required mitigation of wetland damage.
Elizabeth R. Matthews, Environment and Ecology
Piedmont Alluvial Vegetation
Few pristine floodplain ecosystems remain in the southeastern United States. Historically, these ecosystems have been home to diverse and highly productive plant communities. Many of these landscapes have been destroyed or degraded, including those in North Carolina. Despite the ecological significance of floodplain plant communities and their current imperiled status, there is little understanding of floodplain vegetation in the state or elsewhere.
The goal of doctoral student Elizabeth Matthews' research is to provide detailed vegetation information on bottomland hardwood forested wetlands for restoration activities in the North Carolina Piedmont. She collected data in the five major NC Piedmont river basins: the Catawba, Yadkin, Cape Fear, Neuse, and Tar. She used these data to develop detailed, vital records on the composition, structure, and physical setting of the best remaining examples of wetland vegetation throughout the NC Piedmont.
Elizabeth's research has the potential to improve the success of restoration projects across the state. It also may provide a model for other states to develop and disseminate reference information for restoration activities.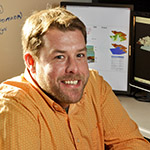 Stephen J. Walsh, Timothy's dissertation advisor, said that Timothy's findings will have a lasting effect on future reservoir location studies across North Carolina and the nation. His work makes a significant contribution to the state today and promises to influence the future.
Timothy P. Morrissey, Geography
North Carolina Growth: Where Will the Water Come From?
In recent years, drought conditions have left municipal water supplies at alarmingly low levels across the state. These periods of drought, compounded by regional population growth and economic development, demonstrate the need for a statewide system to assess the potential for expanding water supplies.
Timothy Morrissey, a doctoral student in the Department of Geography, developed a comprehensive decision support system for the identification of potential public water supply sources across North Carolina. Using North Carolina's extensive inventory of publicly available geospatial data, including terrain data obtained from laser technology, his automated system analyzes the spatial pattern of population, environment, land-use, terrain and hydrologic capacity on a statewide scale. It then identifies potential sites by linking the physical feasibility with socio-economic impacts.
His research has the potential to impact the state, county and local government agencies charged with managing water resources. It may also impact the citizens of North Carolina, who depend on adequate water supplies as an essential component of public safety, security and well-being.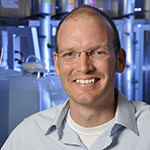 Michael D. Aitken, Stephen's dissertation advisor, said, "This work will have an impact on the cleanup of sites in North Carolina and others around the country, and it will also contribute fundamental knowledge to broader issues in bioremediation of soil contaminated by PAHs."
Stephen D. Richardson, Environmental Sciences and Engineering
Cleaning Up Contaminated Soil Using Bioremediation
Up to the mid 1900s, manufactured gas plants (MGPs) were major sources of energy for cities and towns across the U.S. Poor waste management practices at these sites have resulted in the contamination of surrounding soils, sediments, groundwater and surface water with a variety of hazardous compounds, including polycyclic aromatic hydrocarbons (PAHs).
Doctoral student Stephen Richardson investigated the feasibility of treating contaminated MGP soil using in situ bioremediation, a technique that uses naturallyoccurring soil microorganisms to degrade con- taminants of concern. He collected soil from a former MGP site in Salisbury, NC and treated it in large columns with inorganic nutrients and oxygen to stimulate PAH-degrading bacteria. Stephen's results indicate that long-term in situ biostimulation of contaminated soil can be an effective treatment strategy for former MGP sites.
North Carolina has over 30 highly contaminated sites that are in need of effective cleanup to protect public health and encourage redevelopment. Stephen's project has the potential to be part of the solution to finding new and beneficial uses for North Carolina's former manufactured gas plant sites.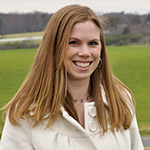 Jacqueline Hagan, Alexis' dissertation cochair, said, "In addition to the contributions it will make to the field, Alexis' research has huge policy implications for the state of North Carolina. Of increasing concern to scholars and policy makers alike are the education and labor market opportunities and barriers for undocumented youth."
Alexis M. Silver, Sociology
Transitions to Adulthood: Immigrant and Second Generation Youth
The demographic face of North Carolina is changing. Between 1990 and 2004, the growing Latino population accounted for 27.5% of North Carolina's population growth. This growth was most pronounced in school-aged children, where they accounted for 57% of the total population increase.
Doctoral student Alexis M. Silver engaged directly with a rural community whose Hispanic population rose from a negligible number in 1990 to 50% of the total population at present. She studied both documented and undocumented children of immigrants as they transitioned out of high school and into higher education or the labor market, and examined how legal policies, schools, and communities influence their life pathways.
Her findings point to the successes of school programs and close-knit communities in helping to propel these youth toward upward mobility in the face of substantial legal and economic barriers. Most undocumented youths in Alexis' sample experienced emotional distress due to their legal exclusion, and all felt stuck between two nations without having full membership in either. As the Latino population in the state continues to grow, how immigrant and second generation young adults integrate themselves is an immensely important question for the state.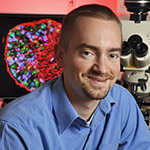 Dissertation advisor Mark Zylka stated, "Considering that more Americans suffer from chronic pain than heart disease, diabetes and cancer combined, Nate's discovery of this new analgesic could potentially impact a majority of North Carolinians. Nate's findings received national and international press coverage, further highlighting the potential impact of his research on the public."
Nathaniel A. Sowa, Neurobiology
Trying to Ease Your Pain
More than one-quarter of Americans suffer from chronic pain at a cost of over $200 billion annually. In North Carolina alone, the incidence of chronic pain has doubled in the past decade, increasing personal suffering and disability while straining state resources. While numerous pain therapies exist, none are completely effective and many have undesirable side effects. Chronic pain can be extremely debilitating, affecting physical and mental well-being and profoundly diminishing quality of life.
Using "knock-out" mice, or mice in which selected genes were knocked out of the entire animal, and control mice, doctoral student Nathaniel Sowa identified two members of a class of proteins that are promising new targets for pain therapy. These proteins inhibit pain signals by creating painrelieving compounds in the nervous system. He also made injectable forms of these proteins that relieve pain in animals with a duration that is eight times longer than the gold-standard analgesic morphine. Nathaniel's research provides a novel and completely unexpected new approach for treating the chronic pain that afflicts an estimated 30% of North Carolinians.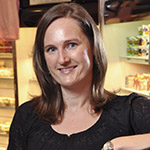 Dissertation advisor David Threadgill stated, "Melanie's work is of widespread importance because not only does it identify an entirely new biological mechanism controlling weight gain, but also because it indicates that existing drugs may have utility in reducing weight gain in addition to their anti-cancer activities."
Melanie B. Weed, Toxicology
Understanding Obesity Mechanisms
Between 1999 and 2008, the percentage of North Carolina adults who are overweight has increased 5.5%, whereas the percentage of obese adults has increased 15.5%, remaining slightly higher than the national average. Thirteen percent of NC youth are obese, ranking 5th highest in the nation, and 16% are overweight. Being overweight or obese can lead to increases in the risk of certain types of cancer, heart disease, diabetes, and stroke.
Doctoral student Melanie Weed studied the mechanisms underlying obesity to determine potential targets for treatment. Using mouse models, she discovered a unique and unsuspected role of the epidermal growth factor receptor in regulating fat metabolism and obesity. Her results indicated that a pharmacological drug inhibitor of this receptor, currently used to treat various forms of cancer, reduced the amount of fat mass when fed a diet high in fat.
Melanie's work has the potential to lead to revolutionary new approaches that can reduce weight gain and cancer risk as well as improve the overall health of the citizens of North Carolina.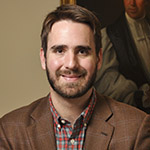 Professor Harry L. Watson said that Timothy's dissertation not only reveals new aspects of antebellum life that American historians have previously overlooked, but it also provides North Carolinians with a deeper awareness of the linkage between UNC and the state, and the long-standing role of education in shaping the distinctive personality of the state.
Timothy Joseph Williams, History
Intellectual Manhood at UNC, 1795-1861
In the early nineteenth century, northerners often viewed southern schools as crucibles of sectional loyalty and frequently characterized young students as dimwitted, brash and immoral. Since then, many historians have continued to view southern students and schools as teaching students to be southern rather than American.
Contrary to the widely-held stereotypes of a rowdy youth culture in the antebellum South, doctoral student Timothy Williams' research on UNC students indicates that many young men learned to lead virtuous and publicly responsible lives during this time period. They viewed education as the key to advancing the best interests of North Carolina and the nation, and used their academic opportunities to develop mainstream American values— industry, temperance and discipline. He based his research on the University's uniquely rich collections of letters, diaries, notebooks, compositions, speeches, and literary society records.
Tim's research significantly adds to North Carolinians' understanding of themselves and their state. It contributes nuance to a well-developed literature about power and privilege in the Old South by showing that the state accommodated styles of expression and culture not commonly associated with the Old South.