2021 Virtual Doctoral Hooding Celebration
Coming to this page on Saturday, May 15, 2021 at 1:00 p.m.
Congratulations on receiving your doctoral degree from UNC-Chapel Hill. The Graduate School is delighted to celebrate your achievement.
As a reminder, due to the ongoing COVID-19 pandemic, The Graduate School will host a virtual celebration event for August 2019 through May 2021 graduates.
Here's what you can expect when you visit this page on May 15 at 1 p.m.:
Virtual Doctoral Hooding Ceremony and Celebration Website:
A personalized graphic for each doctorate recipient, which will be available for you to download and share with family and friends.
A pre-recorded video from:

Chancellor Kevin Guskiewicz;
Dean of The Graduate School Suzanne Barbour
Outgoing Graduate and Professional Student Government President Ryan Collins '11;
Mary Sue Coleman (PhD, '69), UNC-Chapel Hill biochemistry alumna. Dr. Coleman is also former president of the University of Iowa, the University of Michigan, and of the Association of American Universities (AAU). She will provide a keynote address.
We look forward to celebrating with you soon and wish you the best in your future endeavors.
The Graduate School has been carefully monitoring the pandemic and decisions about University commencement, in hopes of hosting a Doctoral Hooding Ceremony in May 2021. Given that the pandemic continues (and with it the requirement for social distancing) and the close physical contact necessary for an in-person Doctoral Hooding event, we have decided to celebrate graduates with a Virtual Hooding that will honor individuals who earned their doctorates between August 2019 and May 2021.
We are working with colleagues in University Communications and Special Events to develop a robust website that will honor doctorate recipients in a number of ways and will include pre-recorded content, available for viewing at 1 p.m. on May 15.
We will continue to share details throughout the spring, and doctoral recipients and candidates should expect an email outreach from The Graduate School soon. Please ensure your email address is updated by visiting ConnectCarolina.
Graduate students in the class of 2021 who wish to attend an in-person celebration should register to attend their program/school ceremony in Kenan Stadium.
Thank you for your continued patience and support as we work to develop ways to work around the limitations that the pandemic has imposed on us.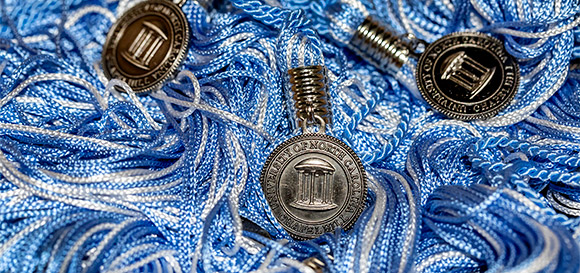 Scholarships and Financial Aid
Graduating students who have borrowed a Federal Stafford Loan while attending Carolina must complete the Stafford Loan Exit Interview. Students should go to mappingyourfuture.org to complete an online Stafford Loan Exit Counseling session. The Office of Scholarships and Student Aid will be notified automatically once you complete the online session. Please save the confirmation page for your records.
Graduating students who have borrowed a Federal Perkins or Health Professions Loan or any long-term University Loan must complete Exit Counseling by accessing the ECSI website. Students may contact the Office of Student Accounts and University Receivables at loans@unc.edu with any questions.