Graduate Student Center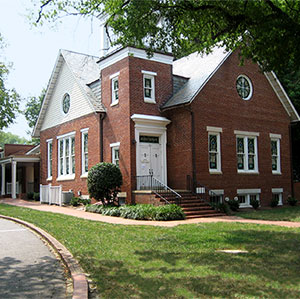 We are located at 211A W. Cameron Ave. just beyond the Carolina Inn.
Map and directions to the GSC
The Graduate Student Center (GSC) is a central space where graduate and professional students from all disciplines and departments on campus can come together. Shared research ideas, interdisciplinary seminars, professional development activities and meetings are all welcome. The centralized meeting space will create a stronger sense of community among all graduate and professional students and provide a well-rounded Carolina experience.
The GSC is conveniently located at 211A W. Cameron Ave. Directions to the GSC
View Larger Map
Graduate Student Center – Usage Guidelines – Fall 2021
The University has established a University Guideline on Gatherings and Events. All students, student organizations, staff, faculty, and visitors are expected to limit the size of formal and informal gatherings and events as set forth in this guideline.
Graduate School staff and related groups (I.e.student organizations) have priority for usage of the space.
Masks and social distancing practices are required (see signs posted). Users are expected to provide their own masks.
Space Reservations:
The GSC is currently only available for functions within The Graduate School. We will reconsider space reservations for groups outside of The Graduate School for Spring 2022 at a future date.
Food:
Food is prohibited, unless it is served outside on the patio. While COVID19 is not a food-borne virus, close contact between people using the space while food is served can increase the chances of spread. If served, food must be limited to individually packaged snacks and drinks.
Flow:
Visitors to the GSC should use the front door to enter the space and leave through the rear door.
Cleaning supplies:
Clorox wipes are provided (depending on supply availability). It is required that tables and arm rests of chairs be wiped down after an event. Each group is responsible for cleaning post-event.
Technology:
The GSC is connected to UNC's eduroam wireless signal. If groups using the space need to provide synchronous connection with others online via Zoom, plan to bring your own laptop with camera/microphone. Be aware that the acoustics of the space make it challenging to capture sound. GSC staff are not responsible for assisting with technology needs and troubleshooting.
Restrooms:
Restrooms are limited to one person in each restroom at a time.
Parking:
There is no parking available for general use except for loading and unloading.
Metered parking is available on Cameron Ave. Public parking is also available on Franklin Street as well as nearby University Visitor Parking pay lots. Check the UNC Public Safety Department parking maps for more information.
The GSC is accessible by ramp using the covered back entrance.