Graduate Student Center
The Graduate Student Center (GSC) is a central space where graduate and professional students from all disciplines and departments on campus can come together. Shared research ideas, interdisciplinary seminars, professional development activities and meetings are all welcome. The centralized meeting space will create a stronger sense of community among all graduate and professional students and provide a well-rounded Carolina experience.
Maps and Directions
We are located at 211A W. Cameron Ave., just beyond the Carolina Inn when heading West.
Printable directions to the GSC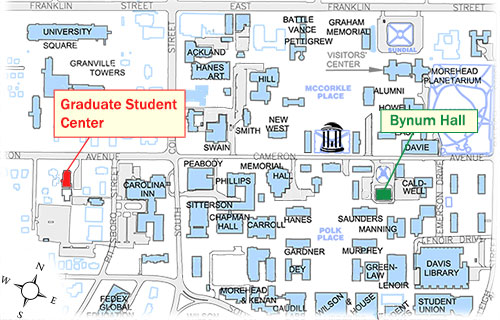 From central campus head west on Cameron Avenue past South Columbia Street (the Carolina Inn will be on your left.)
Cross over Pittsboro Street.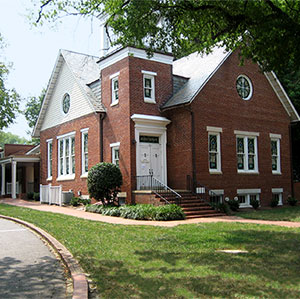 The second building on the left (former church) is the Graduate Student Center.
Use the main front entrance with white doors marked with the Graduate Student Center sign. The back entrance (covered breezeway) is handicap accessible.
There is no parking available for general use except for loading and unloading.
Public parking is available on Cameron Avenue, in metered spaces on Franklin Street, and in nearby University Visitor Parking pay lots.
Google map to GSC